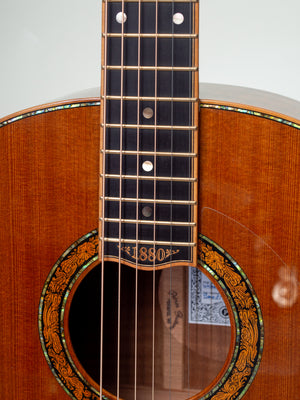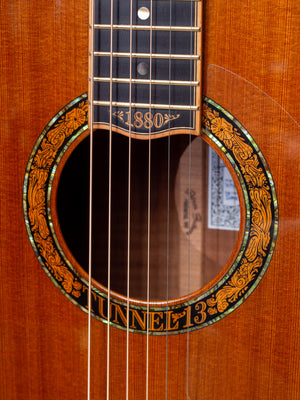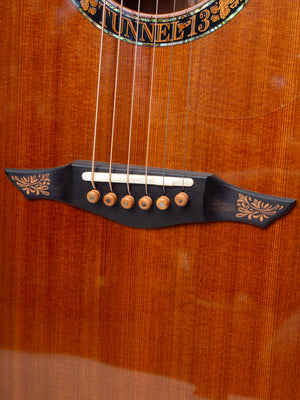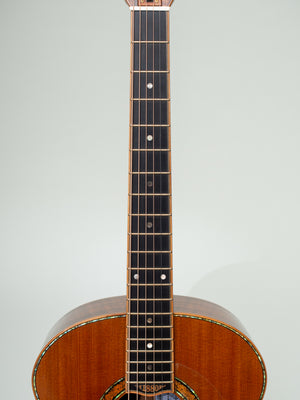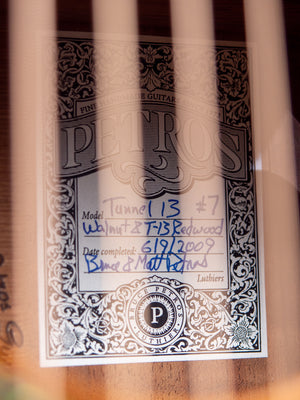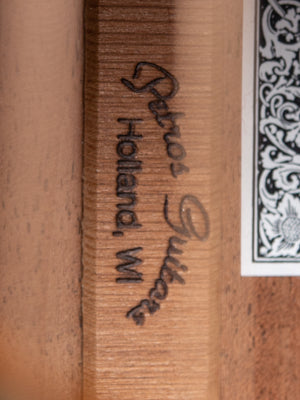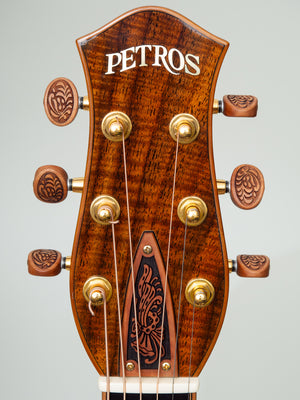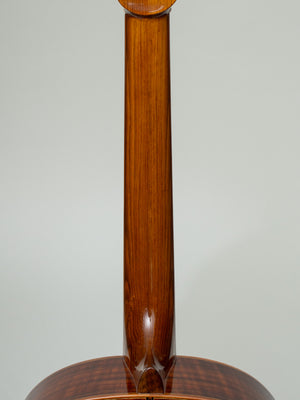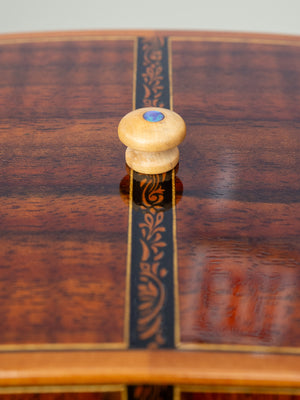 2009 Petros Tunnel 13 No. 7
2009 Petros Tunnel 13 No. 7 in mint condition with virtually no signs of wear throughout the instrument. Bruce Petros has been building handmade guitars since 1972 with most guitars being built these days by his son, Matt Petros in Kaukauna, Wisconsion. 
"Southern Pacific Railroad's Siskiyou Summit Tunnel #13 was built in the 1880's using virgin Redwood timbers harvested in Southwestern Oregon. These timbers witnessed the October 11, 1923 hold up of the SP Train 13 Gold Special, pulling 13 cars, by the DeAutremont brothers. Four men were killed in the robbery attempt.

When these magnificent Redwood timbers were salvaged from this historic tunnel after a fire in 2004, Petros Guitars managed to acquire some of the nicer sections.

When these diamonds in the rough were opened up, it was discovered to be exceptional, master-grade tone wood, air dried in this tunnel for more than 120 years."
Specs:
Top: Redwood
Back and Sides: Claro Walnut
Electronics: None
Fingerboard Width at the Nut: 1.75"
Neck Depth at the 1st Fret: .81"
Neck Depth at the 10th Fret: .90"
Neck Profile: C